Earn a 5% Annual Return, Paid Monthly, When You Invest Today!
NV REIT is a pool investment in which the money of numerous investors is combined to purchase properties that are generating cashflow. Thus, increasing the total value of the REIT.
This allows you to earn cash returns from our multifamily portfolio - without having to manage, buy, or finance any property yourself. 
A huge benefit to NV REIT is that many of properties within the REIT are stabilized cash-flowing properties. Meaning, you can begin to see immediate returns!
In addition, we will invest in developing properties creating a fixed 15% return. 


Learn More!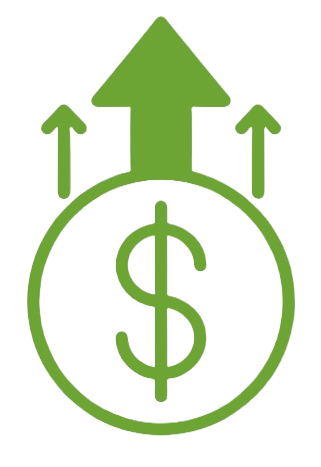 Our properties will primarily be in the Sunbelt and Mountain West regions, which have shown a steady increase in population and demand for Multifamily over the years.
In these markets, we focus on Core & Core+ areas that are walkable and near public transportation and employment centers. Our niche is medium-sized buildings with an average of 50-200 units. 
Why Neighborhood Ventures?
We know Multifamily
Neighborhood Ventures has sponsored more equity crowdfunding offerings than any other real estate investment company nationwide.
Our team of seasoned real estate professionals has over 100 years of combined experience buying, managing, and selling Multifamily buildings.
Our value-add cycle has consistently turned underperforming properties into cash-flowing assets, generating double-digit returns for our hundreds of investors.
Our mission is simple. To give everyone the opportunity to build wealth.

1. Create Account
Stay up to date on NV REIT & get exclusive access to upcoming investments.

2. Browse
Get to know our team and what makes us so different from other companies.

3. Invest
With as little as $1,000, place your investment directly on the offering portal.

4. Monitor Your Assets
Through your investor portal, you can check the progress of NV REIT and track your returns.
Investing involves the risk of loss. You should only consider investing if you can afford to lose your investment and are willing to live with the ups and downs of the real estate industry, since real estate can be risky and unpredictable, and markets can change without warning. For example, many experienced, informed people lost money when the real estate market declined in 2007-2008.
Some of the risks of investing in real estate include changing laws, including environmental laws; floods, fires, and other Acts of God, some of which can be uninsurable; changes in national or local economic conditions; changes in government policies, including changes in interest rates established by the Federal Reserve; and international crises.
Descriptions of the attributes, features or economics of the project in this video are for illustrative purposes only and are subject to the terms of the offering. Past performance is not a guarantee of purpose future results of any development project or investment.

This offering is open to everyone over 18 years.