1. Create Account
Stay up to date on all of our current properties & get exclusive access on upcoming investments

2. Browse
Get to know our team and what makes us so different then other companies

3. Invest
With as little as $1,000, place your investment directly on the offering portal

4. Monitor Your Assets
Through your investor portal, you can check the progress of the project and track your returns.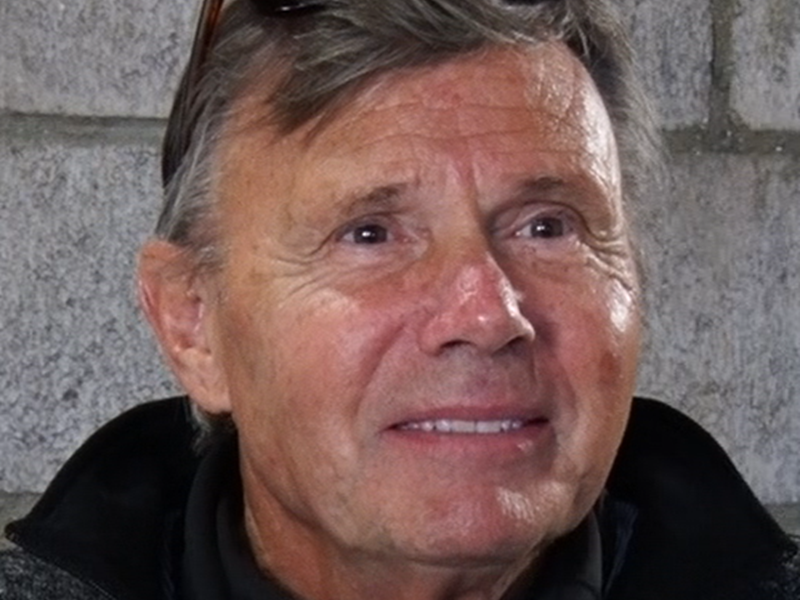 Dan Welsh, Invested in 10 Projects
"Being retired, I invest to keep my lifestyle and have the ability to travel and enjoy life. We are kept in the loop regarding any payments or changes on the properties and I really like the transparency they bring."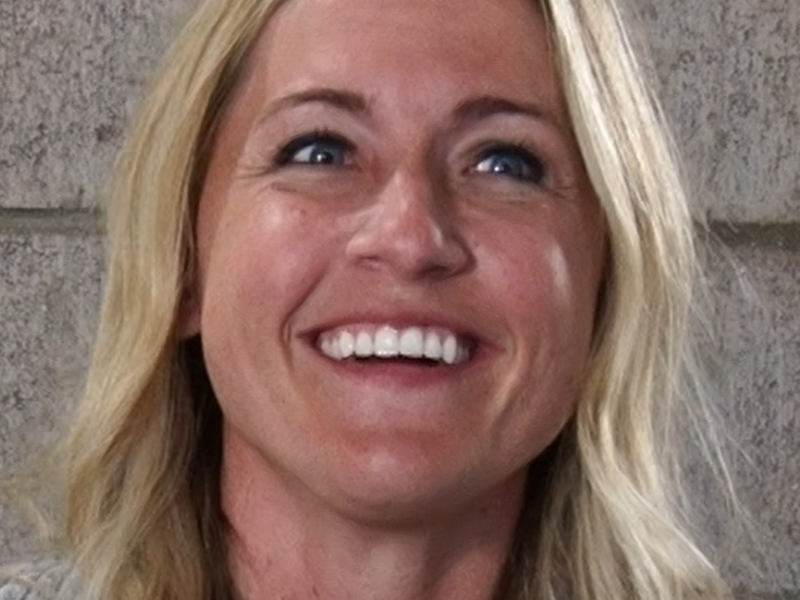 Carly Reynolds, Invested in 3 Projects
"It's empowering to think about my retirement when I'm young. I can start building a life for my children and we can be financially comfortable."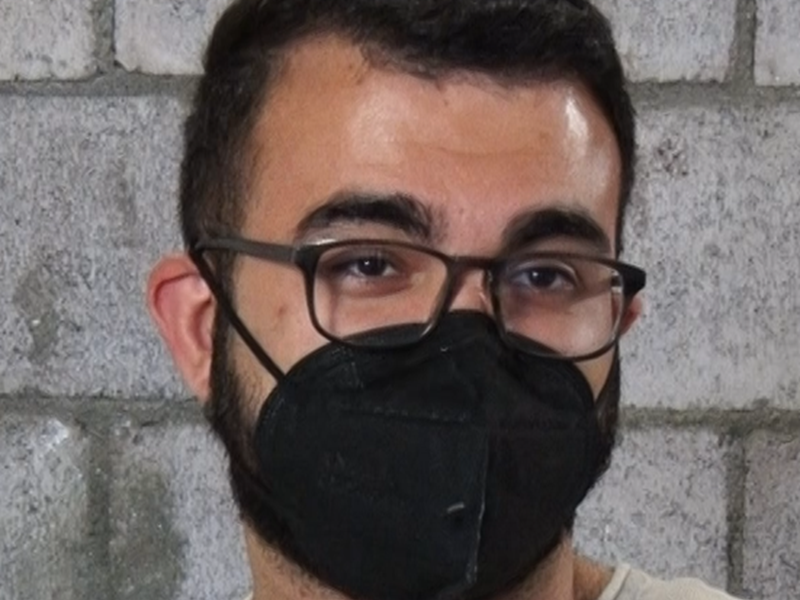 Omar Abdallah, Invested in 10 Projects
"I invest to grow my wealth. This is a chance to invest in real estate projects that experienced professionals are managing. It's a good opportunity to invest as a passive way to build my wealth."
How do we add value to our projects?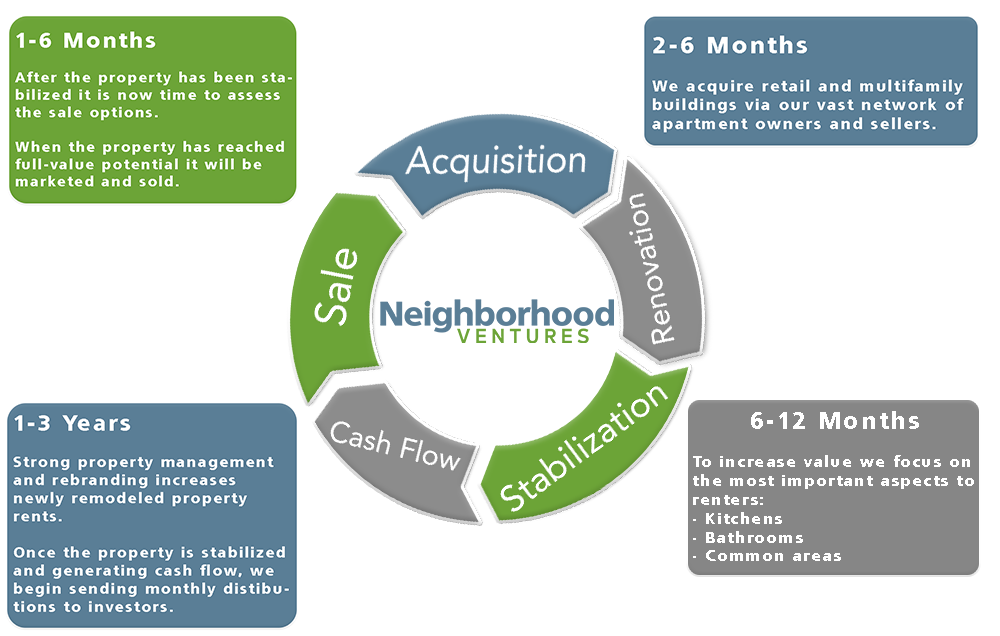 How do we add value to our projects?
2-6 months

We acquire Arizona retail & apartment buildings via our vast network of owners and sellers.
6-12 months
Focus on the most important aspects to renters:
Kitchens
Bathrooms
Common areas
1-3 years

Strong property management and re-branding increases newly remodeled property rents.

Once property is stabilized and generating cash flow, we begin sending monthly distributions to investors.
1-6 months

After property has been stabilized for an adequate period of time, it is now time to assess the sale options. When believed that it has reached full value potential it will be marketed and sold.
Why Neighborhood Ventures?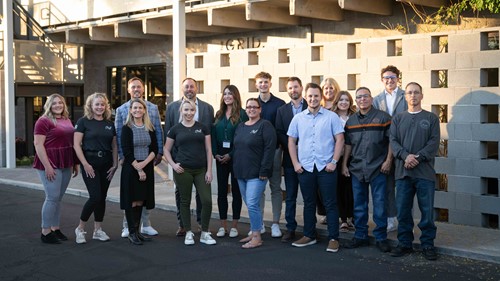 We know Arizona's Commercial Real Estate market.
Our team of seasoned real estate professionals with over 25 years in experience have unmatched insights into the right investment opportunities in the Arizona market.
Community based investing
By keeping your money local, you can help improve our neighborhoods while receiving a solid return on your investment.
Why we don't like debt
Debt is kept low on these projects. By keeping our debt down, the risk of investing is significantly reduced.