PHOENIX AMONG TOP 5 LARGE CITIES IN THE U.S. FOR FASTEST-RISING RENT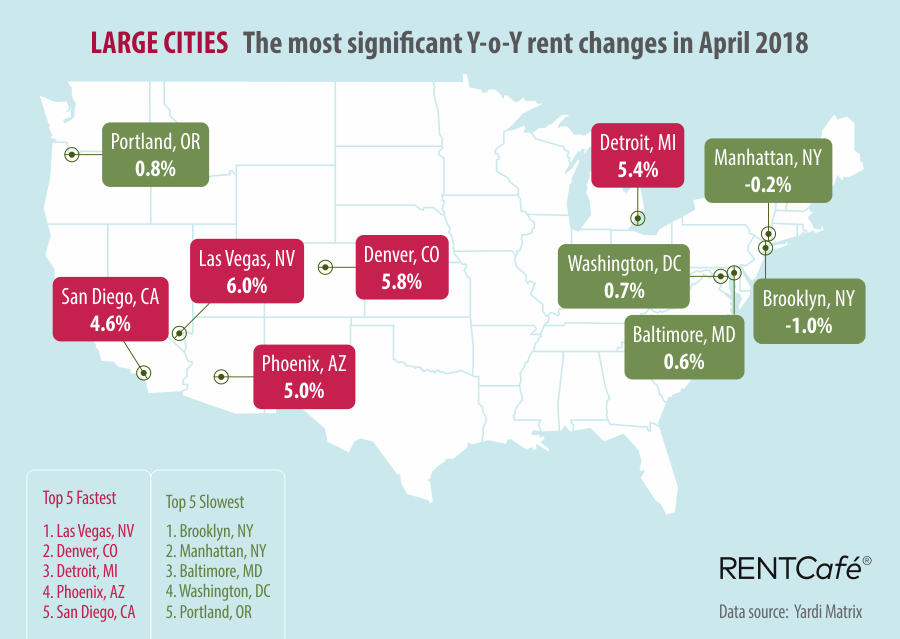 Source: Adrian Marsh / Phoenix Business Journal
Apartment rent prices continue to rise in Phoenix, and there's no end in sight. Currently, Phoenix is among the top 5 for fastest-rising rents of large cities in the U.S. with a year-over-year growth change of 4.4% in average rent.
What Is Attributing to Phoenix's Increasing Rent Price?
There are a couple key reasons as to why rent prices are rising at such a steady rate:
Phoenix has a significantly lower cost of living compared to other major U.S. cities. Among the top 20 "renter mega-hubs" in the U.S., Phoenix has the 3rd lowest average rent price at $967. The national average is currently $1,381. This has caught the attention of many people and companies, convincing them to move their lives and operations to Phoenix MSA.

Companies are moving their corporate headquarters and/or major operations to Phoenix MSA. They are moving away from Silicon Valley and are opting to move to the Valley of the Sun because of its sophisticated work force and significantly lower costs. The lower costs allow them to take out less debt and grow the company faster. As companies continue to flock to Phoenix, they continue to lower the unemployment rate, boost the economy, and attract more people to the Phoenix area as well.
These reasons are the driving forces behind the continual increasing average rent price and why it will continue to increase at a steady pace for years to come.