Neighborhood Ventures Announces Real Estate Crowdfunding Investment Opportunity in Flagstaff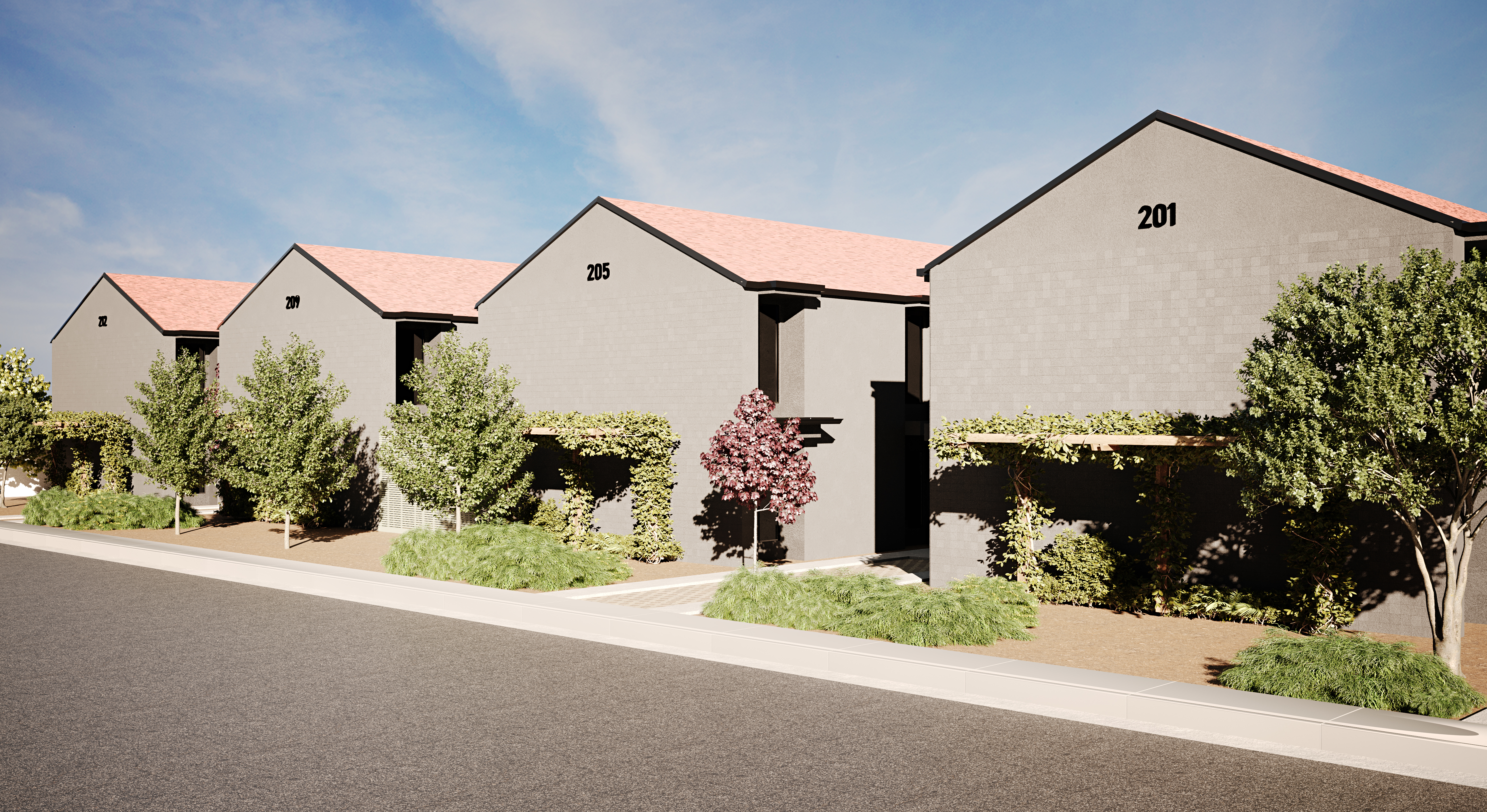 FLAGSTAFF, AZ (April 27, 2021) —Arizona residents looking to get in on the thriving real estate market can now invest as little as $1,000 in a new Neighborhood Ventures project, Venture on Elden. The first Neighborhood Ventures project to be located in Flagstaff, Venture on Elden, is a 16-unit residential apartment development located at 201 S. Elden, Flagstaff, Arizona, 86001, off the Historic Route 66 Highway and the I-40. The project was launched on April 22 and raised $1 million in the first 24 hours.
Venture on Elden is the eighth investment project to be offered by Neighborhood Ventures, a company founded in 2017 on the belief that everyone should have the opportunity to invest in commercial real estate projects, something that was once only available to wealthy, accredited investors prior to crowdfunding laws being passed. "Our investors are seeking out real estate and other fixed assets that drive strong returns, and don't suffer from the dramatic swings of the stock market," says Neighborhood Ventures co-founder Jamison Manwaring. "Plus, they appreciate being able to drive by the projects they invest in, right here in their own state."
Neighborhood Ventures Co-founder and President and CEO of ABI Multifamily, John Kobierowski, says the location of the property is ideal. "Venture on Elden is not only well-built, but the location is amazing. The property is located just off of Butler, and sits in between downtown and a new development that boasts some really great spots like Whole Foods, REI, Dutch Bros, and Pita Jungle."
"There is so much potential at Venture on Elden," adds Neighborhood Ventures Lead Designer, Rocky Petersen. "Updating paint, lighting, and fixtures, plus putting in new flooring, new kitchens and appliances will make a big impact. We will also be adding washers and dryers in all the units, and creating private patios for residents as well."
The target hold period for the Venture on Elden project is three years, and investors will receive a preferred annual return of 12%. So far, Neighborhood Ventures has sold three investment properties. Venture on Wilson, a 12-unit apartment building in downtown Tempe closed on April 13 for a purchase price of $2.1 million / $175,000 per unit. Venture on Marlette, a 14-unit apartment complex in Uptown Phoenix, closed on April 20 for a purchase price of $3.562 million / $254,428 per unit. Venture on 66th, an 8-unit apartment building in Old Town Scottsdale on December 23 for a purchase price of $2.1 million / $262,500 per unit, paying out $659,344 to 87 community investors. Each of the Arizona residents who invested in the projects received a 12% preferred annual return on their investment when the property sold.
Those interested in learning more about Venture on Elden should visit neighborhood.ventures and https://www.youtube.com/watch?v=QDoVgsbT9Ak.