March 30th, 2023
5 Questions: Crowdfunding and the blockchain movement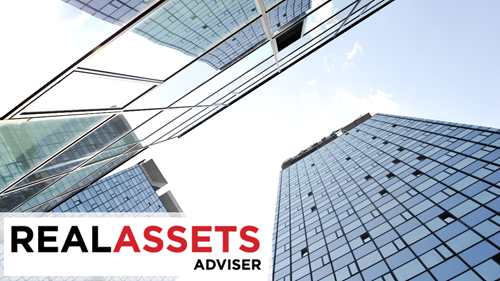 Crowdfunding participation is expected to reach around $3.62 billion by 2030, for a compound annual growth rate of 14.5 percent, according to Contrive Datum Insights. Meanwhile, investment minimums for crowdfunded real estate projects has dropped to just $1,000 in some cases, opening the asset class to the masses.
Jamison Manwaring is the co-founder, managing partner and CEO of Neighborhood Ventures, an Arizona-based real estate crowdfunding company focused on value-
add multifamily properties. He is also a former technology analyst at Goldman Sachs, where he participated in more than a dozen software IPOs.
How is technology opening private real estate investments to the masses?
Until recently, participation in the commercial real estate market has been limited to institutional investors and the accredited few. There was a good reason for this. With the amount of paperwork necessary, the number of intermediaries involved, title and property research skills required, and a general lack of transparency about the investment process, being an experienced specialist was a necessity.
That has all begun to change, as new technologies automate many of these archaic, manual processes and create a more fluid, efficient and transparent pathway to real estate investment. Blockchain technologies and the ability to crowdfund are revolutionizing the way real estate deals are conducted and financed. Automated investment platforms are putting an end to all the high fees and high investment minimums once considered norms of the business. Combine all this with a refreshing of commercial real estate laws and you're seeing a sector that's now open to virtually anyone.
Why have minimum investments dropped as low as $1,000?
In a word, crowdfunding. When an investment manager can attract a large enough pool of interested investors in its properties, it can afford to lower the financial bar of entry. An automated online marketplace lets individual real estate investors search, view and purchase shares of commercial and residential real estate projects. Obviously, the more one invests, the better earnings potential that can be realized, but a $1,000 buy-in is the sweet spot for letting someone get their feet wet with this type of investment and see if it's the right fit for them.
What are the implications for crowdfunding?
Innovation is going to bring more transparency and security to the crowdfunding process, which in turn is going to make it a safe, viable option for those who want to explore investing in real estate. Blockchain technology, for instance, will make it easier to track fractional property investments, giving investors the ability to buy or sell portions of the stake efficiently and accurately. Crowdfunding enterprises would not be able to do that without automation and blockchain. New technology can also be used to encrypt sensitive transactions that include private financial and legal information, securely store that data, and ensure it has not been altered. Providing that level of transparency and security will significantly reduce instances of fraud — and entice more people to enter this market space with confidence.
What are some of the other advantages to automated investment platforms?
As the automation of real estate processes becomes more prolific and normalized, more startups will provide solutions for enhancing the real estate sales experience. Ultimately, this will open up better qualified real estate deals to more individual investors for more modest investment amounts.
How do you expect crowdfunding and automated investment platforms to develop over the next five or 10 years?
We can expect proptech tools to expand both in terms of their capabilities and application breadth, and to create egalitarian access to the real estate asset space. That's a good thing. This evolution is going to be beneficial to real estate markets as a whole. Best of all, crowdfunding is going to let a lot more people add real estate assets to their investment portfolios.
Then, as these people enter the market, new platforms are going to gather data about them and eventually predict the properties they would find most attractive for investment, based on their previous behaviors. That is going to provide information and choices that are tailor-
made to the investor and deliver a level of thoroughness most agents could only dream of offering. The time savings this is going to give all members of the transaction is going to be game-changing.


BY MIKE CONSOL WITH JAMISON MANWARING