January 9th, 2023
My View: What investors should know about the Valley Multifamily market in 2023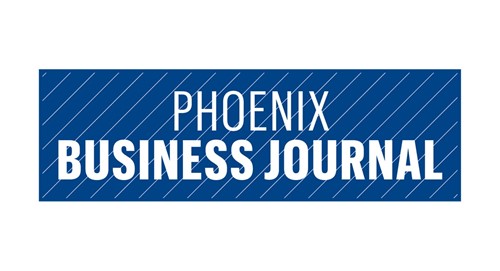 As 2023 arrives, investors are looking for multifamily markets that will provide continued good returns and values, and most important, stability. In my line of work, I have the opportunity to meet with apartment investors from across the country regularly. And as we look to a new year, Phoenix is expected to be one of the best performing markets in the country.
Phoenix will be one of the few markets to continue experiencing strong rental rates and low vacancy rates in 2023. At some of the larger conferences I have recently attended, Phoenix is still the darling of multifamily. We've met a lot of investors from the East and West coasts who are talking to us about the Phoenix market again after not having invested here in a while, or in some cases, ever.
They say they realize Phoenix just might be one of a few markets with predictable growth in multifamily. Big companies locating in Phoenix are creating tremendous job growth. We've also changed the basis for our jobs. Phoenix is not so tech heavy, which means the tech layoffs aren't hurting us as much. We have more manufacturing and service-related jobs than ever before, which also helps.
The Phoenix population will continue to grow, feeding continued demand for rental housing. The WM Phoenix Open golf tournament, Super Bowl, Barrett Jackson collector car auction, and Cactus League Spring Training will draw the envious attention of a national audience.
Our bright sunny skies, green grass, and abundant T-shirts and flip flops will stand in stark contrast to freezing cold winter temperatures and expensive fuel costs elsewhere. I expect people will think twice about where they want to live, how to stretch their pay, and if they want to stay where they are. Many will choose to move to Arizona. 
The drop in single-family home sales will bolster rental property values. The single-family home market is hurting. Builders of single-family homes are likely to slow down developments due to decreased demand, caused by higher mortgage interest rates, which will push more people to rent. More investments will flow towards the U.S. and Arizona from international investors experiencing the hurt from rising fuel and energy costs in Europe and feeling the pressure to meet investment returns.
The massive crypto-currency failure will send shock waves through the investment community. People will be more careful about what they get involved in and investors will be more cautious with any opportunity. They will ask more questions, dig into things, and not take anything for granted. This should bode well for apartment investments in Phoenix, which have strong fundamentals as outlined above.
So, what sort of deal volume do we expect? As we head into Q2 and Q3, I expect interest rates to eventually go down and, in turn, Phoenix multifamily to generate more investment activity and offer positive returns to investors.
John Kobierowski is president & CEO of ABI Multifamily, co-founder of Neighborhood Ventures real estate crowdfunding company, and owner of The Grid.Works co-working space in Phoenix.