February 6th, 2023 | NV REIT
Neighborhood Ventures' NV REIT to Acquire First Property: Venture on Williams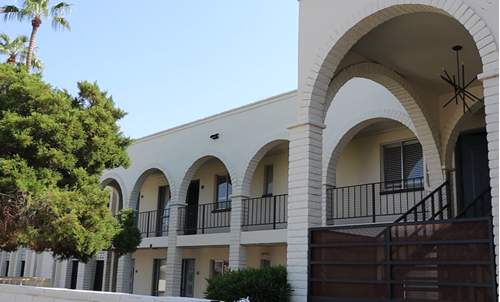 Investors to receive monthly pay out of 5% annual distributions beginning in April
PHOENIX (February 3, 2023) — Neighborhood Ventures announced today that Neighborhood Ventures Real Estate Income Trust ("NV REIT" or "the REIT") has entered into a definitive agreement to acquire its first property, Venture on Williams. The acquisition will be through an equity buyout valued at $5 million or $250,000 per unit, which implies a 5.5% forward twelve-month cap rate.

Venture on Williams, a 20-unit apartment building located in Mesa, Arizona, was initially purchased by Neighborhood Ventures in 2020 with capital the company raised through investor crowdfunding. NV REIT will benefit from the 3.8% interest rate debt already on the property, and all Venture on Williams investors will receive their full principal investment plus a 12% annual preferred return, and have the option to invest their proceeds into the REIT.

As of today, Venture on Williams is fully occupied and cash flowing, which means NV REIT will be paying investors their first 5% annual distributions beginning in April.

"We are excited to have reached an agreement that will make Venture on Williams the first project under the NV REIT," says Jamison Manwaring, Co-founder and CEO of Neighborhood
Ventures. "This project is favored by investors for its prime location and because it's a highly desirable property for renters. The acquisition is a great representation of the types of multifamily
properties we will be adding to the NV REIT portfolio."

The transaction is expected to be complete on February 28, 2023, subject to customary closing conditions and approvals.

NV REIT is Neighborhood Venture's first nationwide offering which provides a unique real estate investment opportunity to accredited and non-accredited, individual investors of all income levels. With a target amount of $50 million based on a minimum investment of $1,000, the REIT will purchase a mix of cash-flowing and developing Multifamily dwellings in the Sun Belt and Mountain West regions, with the intent to hold for 10 years.