February 3rd, 2023
Phoenix Multifamily Looks Sunnier than Most Markets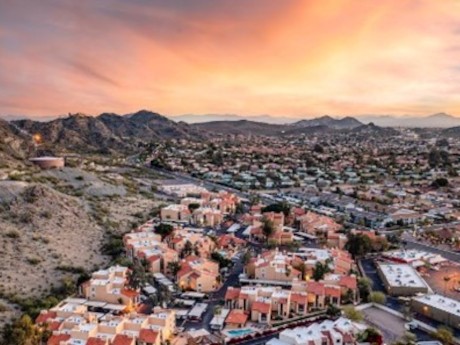 As we enter a New Year, investors are looking for multifamily markets that will continue to offer consistent returns and stability. Thankfully, Phoenix is still regarded as one of the darlings of the multifamily markets. Investors from both coasts are talking to us about the Phoenix market again after not having invested here in a while — or, in some cases, ever. They say they're realizing Phoenix just might be one of the few markets with predictable multifamily growth.
Companies locating in Phoenix are creating tremendous job growth. For example, Taiwan Semiconductor recently announced an investment increase in the manufacturing plant it's currently building in Phoenix — from $12 billion to $40 billion. That might be one of the largest single investments in the U.S.
We're eagerly anticipating the Southwest winter and spring events that draw the envious attention of a national audience, including WM Phoenix Open golf tournament, Super Bowl, Barrett Jackson collector car auction and Cactus League Spring Training. Our bright, sunny skies, green grass, and smiling people in t-shirts and flip flops will stand in stark contrast to those stuck in freezing cold winter temperatures and paying expensive home heating costs. 
A few additional factors bode well for multifamily values in the Phoenix metro in the next few years. First, we foresee a drop-off in the construction pipeline with actual Phoenix multifamily deliveries considerably decreasing into 2024 and 2025. A tightening of bank underwriting, retraction of lending and the high cost of lending means we are not seeing the same number of projects coming into the planning phase. As a result, whatever vacancy rates we've been experiencing should tail off quickly, bolstered by surging Phoenix population growth.
...
John Kobierowski is president & CEO of ABI Multifamily, co-founder of Neighborhood Ventures real estate crowdfunding company, and owner of The Grid.Works co-working space in Phoenix.