September 1st, 2023
The Strength of Arizona's Multifamily Market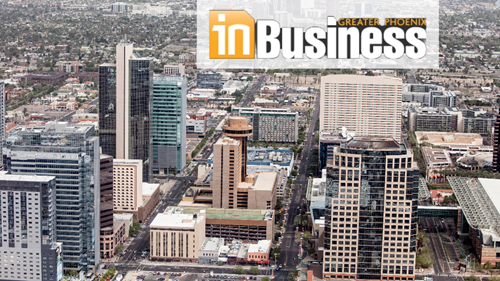 The Arizona multifamily real estate market remains one of the hottest in the country and the demand is only rising. The market's success can be attributed to a perfect trifecta of conditions: tremendous population growth, an exceptionally strong job market, and a diminished single-family housing supply that has kept Arizona as the multifamily darling of the real estate world. A title she isn't willing to give up.
Unsurprisingly, Phoenix experiences the fastest growth rate of any major city in the United States. According to the U.S. Census Bureau, Phoenix's population grew by 11.2% between 2010 and 2020. As of July 2023, Phoenix leads as the fifth most populous city in the United States, with a population of more than 1.7 million people. New Arizona transplants have heeded the call of our warm climate and affordable cost of living, and the word continues to spread. In fact, the metro area's population alone is expected to reach 2.3 million by 2030.
Contributing to the population boom is Arizona's growing job market, which is becoming increasingly diverse with higher, more competitive wages. Arizona's job growth is running laps around the national average. In 2022, the state added an estimated 151,600 jobs, or 4.2%, compared to the national average of 3.7%, and the current unemployment rate is 3.5%, slightly below the national average of 3.8%.
Companies eager to take advantage of the state's business-friendly policies and tax benefits have set up shop across the Valley. For example, Taiwan Semiconductor Manufacturing Co. is in the process of building a $40 billion factory in Phoenix and is bringing with them 40 of their suppliers. Combined, they are expected to create up to 80,000 jobs over the next five years for Arizona workers. Amazon is also opening a new fulfillment center in Goodyear and anticipates adding another 1,500 jobs to the market.
More workers mean more housing is desperately needed. However, the inventory of available single-family homes is at an all-time low. High mortgage interest rates combined with the lack of housing supply — due to homeowners not wanting to give up their current low rates — has resulted in an increased need for multifamily properties to accommodate our booming population growth. But we are also seeing limited transactions within the multifamily market.
Property owners currently have few incentives to sell, with their properties being so profitable and occupancies running high. Though Arizona is poised to deliver a record number of new multifamily units in 2024, it won't make a dent in our housing deficit. And, while we will continue looking for opportunities to buy and improve existing multifamily properties in areas that are beginning to see early stages of redevelopment, we are also considering new-builds as a solution to future housing needs.
These factors only strengthen our confidence in the Arizona multifamily market, and we are excited to be a part of helping create beautiful quality multifamily homes for both established and new Arizona residents.