Ep. 93 RENOVATION RECAP - Venture at Route 66: Rising to the demand for a quality mix of housing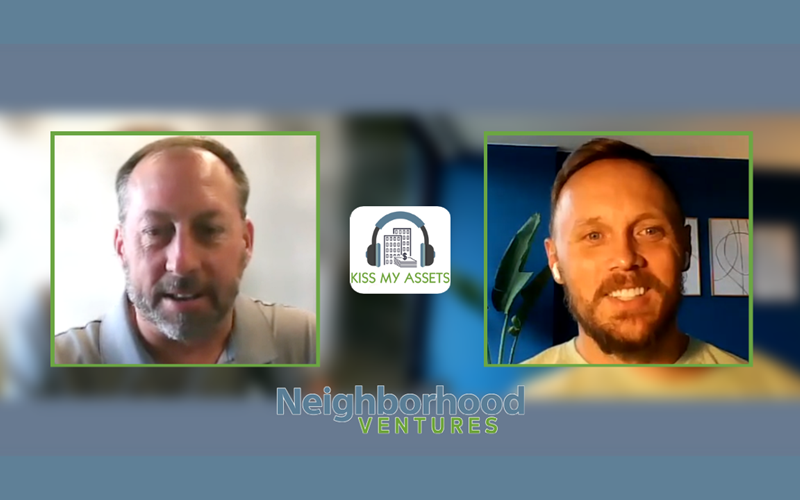 In this episode of "Kiss My Assets," John and Jamison discuss their latest venture, Venture on Route 66. They provide a brief recap of the project, mentioning that they purchased a 24-unit property in Flagstaff about six weeks ago. The property was acquired at a good price per unit, $122,000, which attracted a lot of attention from investors. They successfully raised $1.6 million in equity through crowdfunding in just four hours and closed the deal a few weeks prior. 
John discusses the property's location in Flagstaff, highlighting the challenges of entering the market due to various constraints, such as national forest land and Native American land. The previous owners had already performed significant renovations, including new roofs, windows, sewer lines, and electrical service. John mentions that their crew is currently preparing to start the renovation process and mentions specific improvements they plan to make, such as fixing bathrooms and painting the project in navy to take advantage of the beautiful views. 
Jamison mentions that their designer identified the bathrooms as an area that needs investment and improvement. They discuss plans for exterior renovations, including finalizing a color palette and painting the entire building. They also talk about the possibility of short-term rentals, given the high demand in Flagstaff. John mentions his personal experience with Airbnb rentals in the area and the potential financial benefits of short-term rentals for certain unit types. They also mention the upcoming open house at their Elden property and their intention to provide an opportunity for investors to see the Route 66 property as well.
Overall, John and Jamison express excitement about the progress of the project and the opportunities it presents in the Flagstaff market. They discuss the upcoming renovations, unit availability timeline, and their intention to explore short-term rental options. The episode concludes with a preview of future progress and appreciation for the investors' support.