Ep. 94 NEW OFFERING - Venture on 12th Place: Bringing a fresh and contemporary design to these large two-bedroom units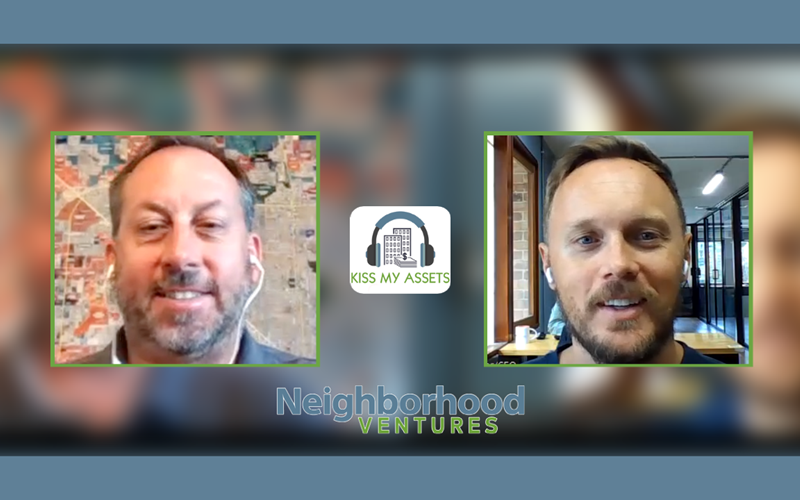 In this episode of Kiss My Assets, Jamison and John discuss their latest offering, a 30-unit building in central Phoenix. They are excited about the property and are at an advantage with John's experience with similar properties. John is familiar with the building and its history, which gives them an advantage in identifying potential improvements. They discuss the location, which is near the Arizona Country Club and appeals to young professionals who prefer a shorter commute to work.
They highlight the large size of the townhome units and express enthusiasm for the renderings that showcase the planned renovations. The two believe that the property has great potential and will stand out based on their past success in property projects. They emphasize their preference for properties that haven't been extensively renovated by previous owners, as it allows them to start fresh and implement their own ideas.
The two mention that the current rents are below market value, even for non-renovated properties, indicating room for increasing rental rates. They plan to reposition the property, targeting young professionals and individuals seeking new and renovated living spaces. The location is favorable due to its proximity to downtown, hospitals, and law firms, attracting healthcare workers and professionals who prefer a shorter commute.
The conversation then shifts to the state of the market. The hosts acknowledge that interest rates are rising, leading to a change in sellers' expectations. However, they remain optimistic about the Phoenix metropolitan area due to strong rent growth and population influx. While they anticipate some impact on property valuations, they believe that hard assets like real estate will continue to appreciate in an inflationary period. They express confidence in their investment strategy and are actively seeking projects with appreciation potential.
Overall, Jamison and John are excited about their latest offering and believe it presents a promising opportunity for investors. They emphasize the property's location, large units, and potential for value appreciation through renovations and rental increases. Additionally, they discuss the evolving market conditions and their optimistic outlook for the Phoenix real estate market, despite the challenges posed by rising interest rates and changing seller expectations.